---
<! begin item description area> <! item thumnail images (linked to full size)>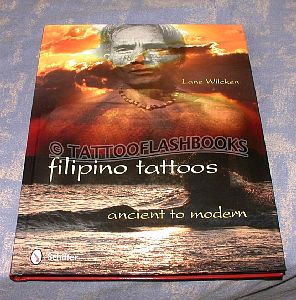 Click on an image to enlarge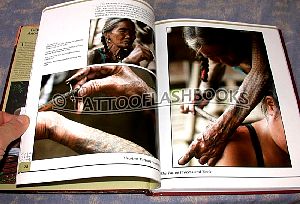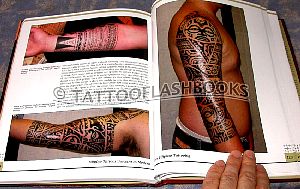 <! end item thumnail images (linked to full size)> <! descriptive text>
Filipino Tattoos: Ancient to Modern
by Lane Wilcken
Hardcover book with over 200 images including color photographs and designs.
After many centuries of not being practiced in Europe, tattooing was re-introduced to the Western world through the inhabitants of the Pacific Ocean. Beginning in the 16th century, European explorers came across many people who practiced tattooing as an integral part of their cultures. This is the first serious study of Filipino tattoos, and it considers early accounts from explorers and Spanish-speaking writers.
The text presents Filipino cultural practices connected with ancestral and spiritual aspects of tattoo markings, and how they relate to the process and tools used to make the marks. In the Philippine Islands, tattoos were applied to men and women for many different reasons. Certain designs recognized manhood and personal accomplishments, as well as attractiveness, fertility, and continuity of the family or village. Facial tattoos occurred on the bravest warriors with names that denoted particular honor.
Hardcover. 176 pages. Measures 8 1/2" X 11"
Sorry, this item is out of stock.
<! Paypal View Cart Button Code> <! Endo of Paypal View Cart Button Code>
---
<! End of item description>