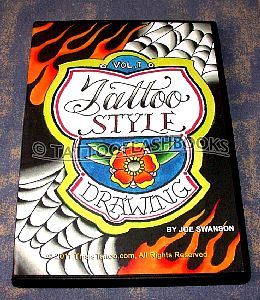 Click on an image to enlarge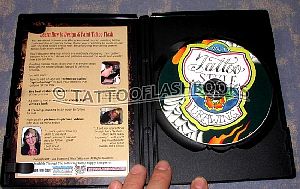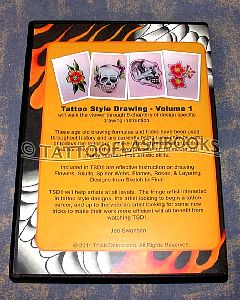 <! end item thumnail images (linked to full size)> <! descriptive text>
Tattoo Style Drawing, Vol. 1
DVD
by Joe Swanson
Tattoo Style Drawing, Volume 1 will walk the viewer through six chapters of tattoo design-specific instruction. Ever wondered how to create something as simple as an eagle wrapped around an anchor, with a banner and lettering over top, done cleanly and neatly, while being composed of multiple, interwoven elements?
Swanson teaches the age-old drawing formulas and tricks used daily by some of today's top tattooers. You will receive instruction on drawing flowers, wings, skulls, spider webs, flames, roses, and more and learn how to use your favorite images layered on top of each other to create seamless traditional designs. Not only will these tutorials ease the drawing process, they will dramatically increase the artistic skills and abilities of tattooers of all levels.
DVD. NTSC format. Run time approx 70 mins.
Sorry, this item is out of stock.
<! Paypal View Cart Button Code> <! Endo of Paypal View Cart Button Code>
---
<! End of item description>

<! begin item description area> <! item thumnail images (linked to full size)>