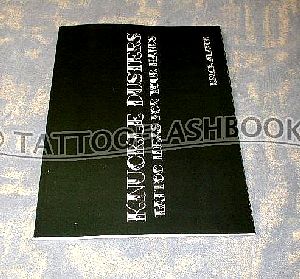 Click on an image to enlarge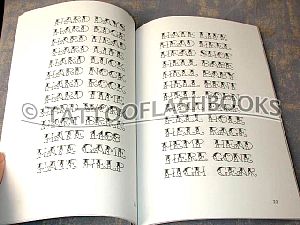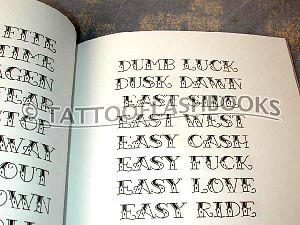 <! end item thumnail images (linked to full size)> <! descriptive text>
Knuckle Dusters
Tattoo Ideas For Your Hands
by Erick Alayon
This book contains 50 pages of knuckle duster tattoo ideas. If it can be spelled in 2 words and has 8 letters total, and makes some sort of sense, then it is probably in this book. A must-have reference for knuckle/hand tattoos.
Softcover. 50 pages. Measures 7" X 10"
$9.99 USD
Sorry, this item is out of stock.
<! Paypal View Cart Button Code> <! Endo of Paypal View Cart Button Code>
---
<! End of item description>

<! begin item description area> <! item thumbnail images (linked to full size)>